It can be pretty hard to keep track of all the interesting Kickstarter watch projects that come up, so this week we did a 2 part round up (Part 1, Part 2) of some of the best ones currently campaigning.
It can also be hard keeping track of all the watch blogs that cover crowd funded watches so this is a little summary of the recent reviews and previews from some of our friends.
We usually share these on our Facebook page but it can be hard to find them again and they don't appear in our newsletter so we hope that this way you'll easily be able to find those reviews again in one searchable place. Without further ado, here we go!
Erroyl Regent Preview by The Time Bum
Australian microbrand Erroyl is now taking pre-orders for their second watch. I reviewed their inaugural release, The Royal, earlier this year and liked its elegant, conservative style and attractive price. They promise to reprise these values with the sporty, triple-calendar Regent.
Continue reading on The Time Bum
---
Huckleberry & Co. Archibald Hands On Review by watchpaper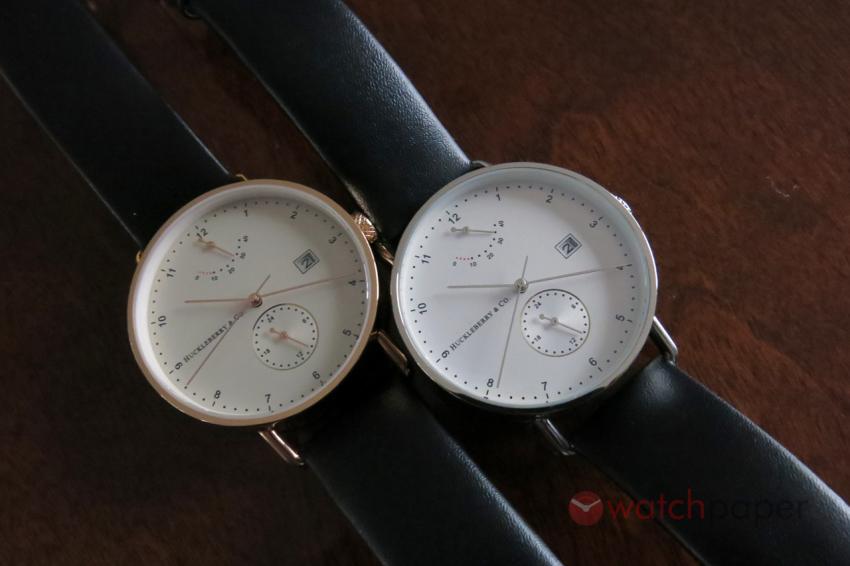 The Internet is flooded with minimalist, "Bauhaus inspired" watches. The vast majority are dull pieces with uninteresting design copied ad infinitum. As a huge fan of the Bauhaus school of art, for me it is really painful to observe the modernist ideal of simplifying forms and maximizing functionality to be butchered at such a large scale.
From time to time, there is a brand, a collection, or a watch that in its minimalism it is exceptionally refreshing, new and original. When Huckleberry & Co. approached me to have a closer look at the prototype of the Archibald collection, at first I was think, OK, here we go, another "Bauhaus" watch. Once I saw the pictures attached to their email, my response was an enthusiastic "YES"!
Continue Reading on watchpaper.
---
Maison Celadon Review by WATCHISTHIS?!
Most of us still have problems putting down serious money for a Chinese watch, but that might change after you have seen the Maison Celadon. The Chinese have a century long love story with watches and many pieces by brands like for example Bovet, were made especially for the Chinese market in the past. Their own watchmaking history is less well-known and varies from honest, straightforward watches by brands like the Shanghai Watch co. to high complex haute horlogerie made by people like Ma Xushu.
Continue reading on WATCHISTHIS?!
---
The Stuckx RocK Prototype Hands On Review by The Time Bum
The fellows at Stuckx do not believe in playing it safe. Their first two ventures explore daredevil design in two very different ways. The Bull (review coming soon) draws from the wild colors and bold graphics of 1970's car culture. The RocK is all about the fetishisation of diving instruments, taking it beyond all practical limits. To this end, it is big (44.8mm wide at the bezel, 52mm long, and a towering 21mm thick to be precise), and it is tough, boasting a 6mm sapphire crystal with an internal anti-reflective coating, a 4mm screw-in case back, and 1000 meters water resistance.
Continue reading at The Time Bum
---